---
---
Anthology of Fear (Steam Account) (OFFLINE ONLY)
Video tutorial. Steam Account. Play Offline Only. How it works?
✔️After purchase, you get access to Steam account with Anthology of Fear. For offline play only.
OFFLINE ONLY - means that you need to enable offline mode in the Steam client. How to do it, watch the video on the product page.
There is no refund, only a replacement if the account is inoperable
Access to online services - not provided
Access to mail and the answer to the security question are not provided!
You cannot change the mail and password for account!
✔️ You will have permanent access to your game account, as well as the ability to independently download updates / patches.
✔️ No one will change the password, you will not lose your progress in the game.
✔️This is my personal account, which I transfer for use forever.
Do not support Steam Family Sharing and PIN
Do not suppor GeForce NOW or similar services
Play only in offline mode.
Enable online mode only when you need to update the game or change your account.
1. After purchase, you get access to the Steam account - login and password
2.Go to: http://store.steampowered.com/ and download STEAM client

3.Click "Install Steam" (from the upper right corner)
4.Install and start the application.
5. Login with your Account name and Password that the Site-Games.Com sent. The "Remember me" checkbox must be checked.
6. Steam will ask for a verification code, after which you need to go to the page https://account-steam.com/
7. In the Enter login Steam field you need to enter the Steam account login that you received after purchase and your Order number. Click the Submit button

8. After that you will receive a verification code from Steam, enter it.
9. Download and install the game from Steam
10. Start the game before the menu appears in the game
11. Exit the game
12. En Steam put it on offline mode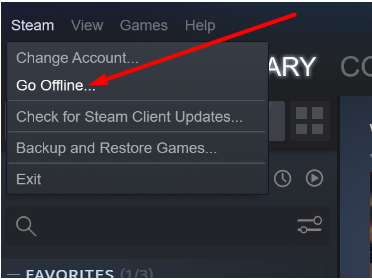 13. If you have not received the verification code from Steam, try again in a couple of minutes. Refresh the page and go through steps 5 - 7 again.
14. If, nevertheless, you encounter problems, write to the seller https://site-games.com/how-to-contact-the-seller
15. In order for your saves to be stored on your PC, disable saving in the Steam cloud. To do this, go to the game settings in the Steam client and uncheck "Keep games saves in the Steam Cloud"
System requirements
MINIMUM:

OS: Windows 7
Processor: i5-4690K or equivalent
Memory: 8 GB RAM
Graphics: GeForce GTX 970 / AMD Radeon R9 390
DirectX: Version 11
Storage: 10 GB available space
Sound Card: DirectX® compatible