---
---
The Stroke of Midnight (New Steam Account Global)
You get your own completely new account with the game The Stroke of Midnight. It is possible to change all access to your Account Steam + EMail. Full access.
After payment you will receive access to your account and access to email, on which the account was registered.
No one has installed the game on the account before. Brand new account.
Content Warning
This game contains mature themes and scenes of violence against humans, gore, and frequent bad language. This game is not designed for children.
Story
"Please... don't get up."
Rowan Cox wakes to find himself in a white, empty room. Sat in the corner is a lone girl, repeating herself over and over. There's no door, no windows, nothing but a lightbulb hanging from the ceiling. Why is he here? And how can he get out?
Meanwhile, a shadowy force is starting to move. Assassins have been sent after major politicians, businessmen and other high-profile figures. Rowan's friends find themselves pulled into the troubles, but is this a mystery they can solve?
The Stroke of Midnight is an original-english-language visual novel set in the United Kingdom. It is full-length, estimated at around 40 hours of gameplay, with a powerful OST, and a wide range of art, bringing itself to the standard of the Japanese industry.
Characters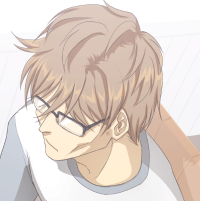 Rowan Cox
The protagonist. Intuitive, pragmatic, and impatient, but with a hole in his memories.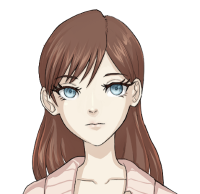 The Girl
Quiet, mysterious and quick to anger. She clearly has some link to Rowan, but neither of them know what.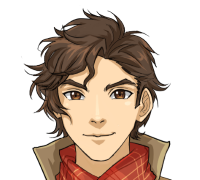 Josh Butler
Rowan's oldest friend. Quick-witted and imaginative, he runs a detective agency in the heart of London.
Chloe Lance
An old friend of Josh's, and co-owner of the agency. Confident and aloof, she makes sure things get done.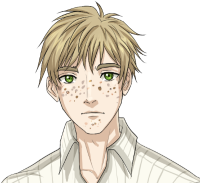 Stanley Cooper
Josh's goody-goody friend. Charming and easily confused, he provides muscle for more dangerous jobs, and is otherwise left to his own devices, or the butt of everyone else's jokes.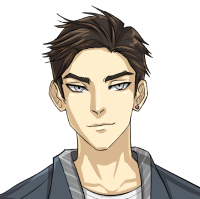 Dominic King
A sleazy, boisterous man, Dominic handles forensics and other matters outside the others' skillset, while also being the joker of the group.
Features
Over 40 hours of content, split across multiple routes.
A route structure where all your choices matter, with over 10 endings.
Full English voice acting.
System requirements
Minimum:
OS: Windows 7+

Processor: 1GHz

Memory: 512 MB RAM

DirectX: Version 9.0

Storage: 2 GB available space