---
---
The Coin Game (New Steam Account Global)
You get your own completely new account with the game The Coin Game. It is possible to change all access to your Account Steam + EMail. Full access.
After payment you will receive access to your account and access to email, on which the account was registered.
No one has installed the game on the account before. Brand new account.
The Coin Game is a fun collection of ticket arcades that are all run by goofy robots on an little island full of things to do. The arcades include highly detailed machines with realistic physics that are inspired by modern arcade machines. There are ticket redemption areas to exchange your counted tickets for all kinds of fun prizes. Larry's Arcade has an in-house animatronic band called Teddy and the Ticket Eaters that would love to play you some tunes while you enjoy the arcade. The most recent addition to Islandville island, UFO Arcade features modern space inspired arcade machines, Lazer Tag and an Indoor Go Kart Race Track. Make sure to watch out for the minions, they really love Teddy and his band and they also are pretty good at Lazer Tag. Run out of money? That's ok. You can work odd jobs around the island to get back on your feet. Got extra prizes? The island has a Pawn Shop that will buy your used prizes for cash so you can go blow it back at the arcade.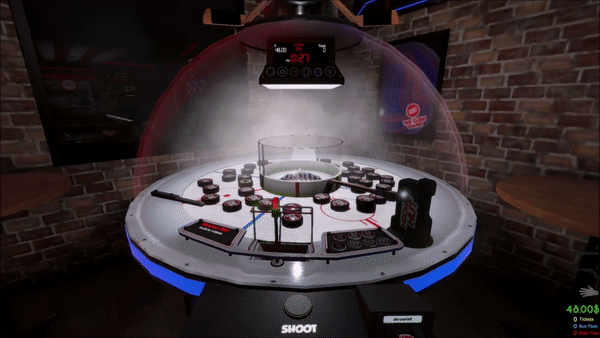 The Coin Game also features a full fledged Traveling Carnival with over 20 classic games, rides and machines to choose from. The carnival also brings new prizes to win, hoard or sell for cash at Barrys pawn shop. The rides are all interactive and are overpriced just like in real life... so you better be winning, working or begging Uncle Phil for more spending cash if you want to enjoy them. (Birthday mode is unlimited money for all you lazies out there that just want to live off of Uncle Phils wallet and have a good time. So dont worry he has you covered). But dont get comfy as Survivor Mode is still being developed. ;)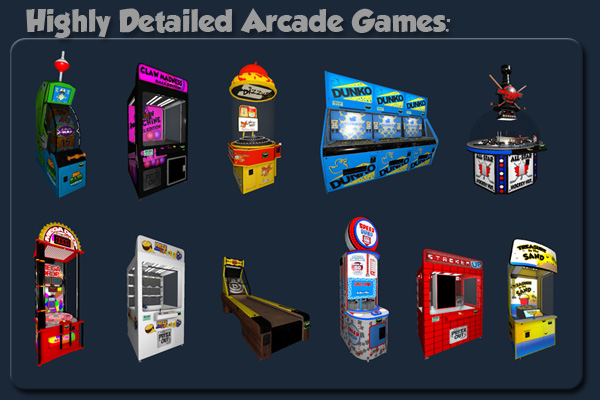 You can play The Coin Game anyway that you like. For the laid back players, you can just play the fun games and win tickets to exchange for silly prizes. You don't have to worry about anything but winning tickets. Unlimited money. No curfews. No rules.... just arcade freedom brought to you by your rich Uncle Phil.
The Coin Game includes all the fun activities of a real trip to the arcade. Including drinking soda all day, dodging sugar filled minions and living off of vending machine cheesy poofs. To earn a little extra money you can scavenge the dumpsters and trash cans or even deliver newspapers around the island for extra spending loot. Explore the island on the Islandville bus system or even your very own golf cart.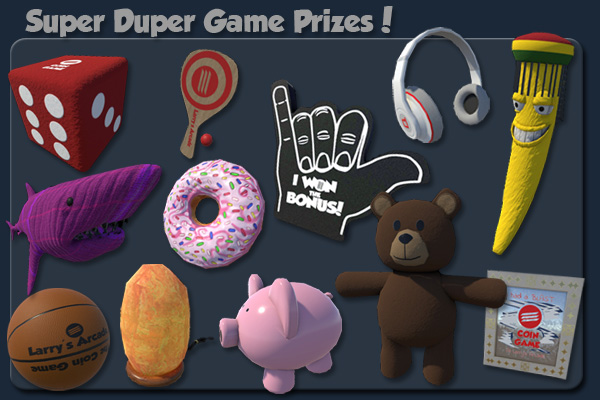 There is lots of highway traffic and tourist activity on the island all year round, so make sure to keep off the roads or you may get a little surprise. There is even a few areas planned for the future that are off limits for now and surrounded by construction fencing to keep you safe. The Islandville Transit bus is always running if you need to get around the island doing chores. To hail the bus, simply click the button in any bus stop and buy a bus pass. Each bus ride costs one pass ($1.50).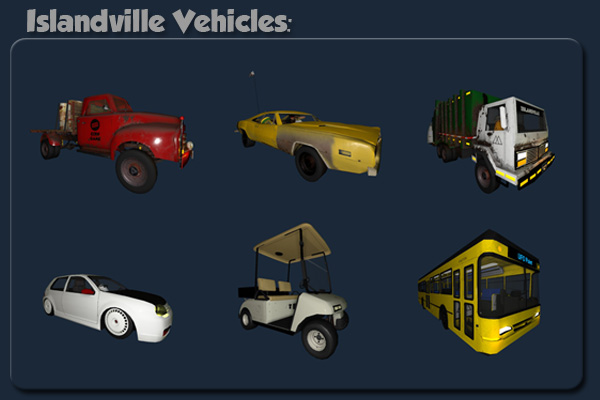 With over 40 different games and machines there is already plenty to do on the island. You can play The Coin Game with any mouse, keyboard or any Dual stick/pad controller. The game includes a easy to use key mapping system to support virtually any controller or peripheral. So you can play The Coin Game any way that you like.
The Coin Game is developed by a one man indie developer over the last 3 years with the wonderful support of his wife, family and 2 weiner dogs.

System requirements
Minimum:
OS: Windows XP

Processor: Intel i5 @ 2.8GHz

Memory: 4 GB RAM

Graphics: NVIDIA GTX 960

DirectX: Version 11

Storage: 8 GB available space

Additional Notes: No Intel HD Integrated Cards. This game is in Early Access and specs may change throughout development.