---
---
STRIDE (New Steam Account Global)
You get your own completely new account with the game STRIDE. It is possible to change all access to your Account Steam + EMail. Full access.
After payment you will receive access to your account and access to email, on which the account was registered.
No one has installed the game on the account before. Brand new account.
Discord

About the Game



STRIDE is a high-octane parkour adventure in virtual reality. Fight for your life as you hurtle through the canopy of a futuristic metropolis. Step into the shoes of a master freerunner as you vault, swing, roll, and shoot your way through this intense, action-packed adventure. Will you survive the ultimate freerun?




HORDE MODE

Avoid being touched by zombie players, or infect as many survivors as possible.


KING OF THE HILL

Grab a crown and wear it longer than other players to win. The crown goes to the player who tagged you.



Endless Mode

Infinite level generation provides unlimited challenging terrain. Build your score by landing jumps over impossibly wide gaps, nailing insane wall-runs, sliding under barriers, and swinging between buildings. There's no turning back or time to stop - as the world quickly falls apart behind you. Oh, and did we mention the rooftops are crawling with snipers? Pull out your 9mm mid-air and pick them off as you glide across the gap between buildings.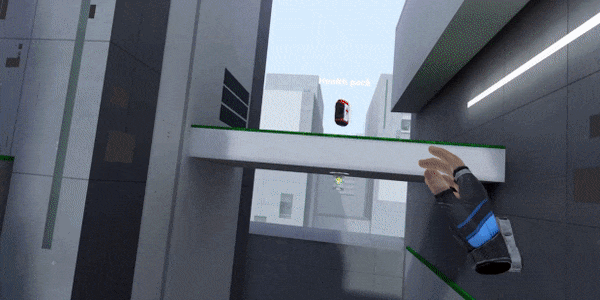 Time Run Mode

Compete for the top spot on the leaderboard. In Time Run mode, it's all about speed. As the terrain unveils itself ahead of you, you'll need to visualize your route on the fly, and execute each move with precision.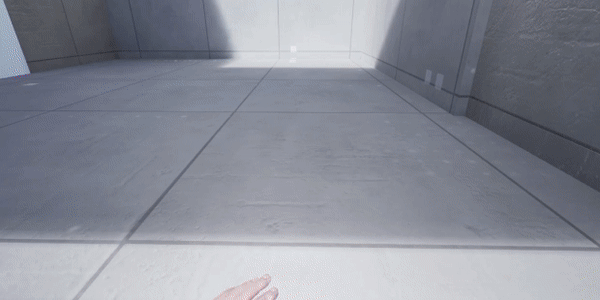 Arena Mode

In Arena mode, you're presented with a spacious section of the city's rooftops, without the pressure of a creeping barrier coming up behind you. You have complete freedom of movement within this complex high-rise "arena" but you'll be challenged with a variety of tasks. Examples include finding and collecting certain items , completing a specified route within a time limit, stealing an item without getting spotted by the snipers, or - simply - killing all the enemies! Arena mode feels even more like a real city, so enjoy the views… but try not to die.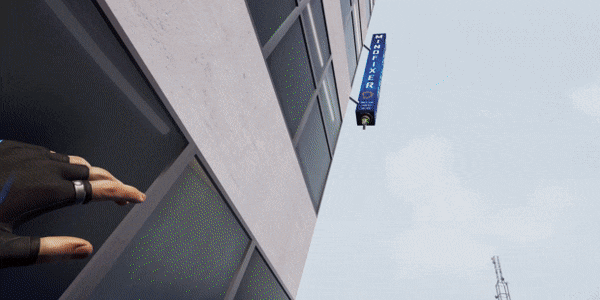 System requirements
Minimum:
Requires a 64-bit processor and operating system
OS: Windows 10
Processor: Intel i5-4590 equivalent or greater
Memory: 8 GB RAM
Graphics: NVIDIA GTX 970 / AMD Radeon R9 290 or greater
Storage: 2 GB available space