---
---
Seeking Dawn (New Steam Account Global)
You get your own completely new account with the game Seeking Dawn. It is possible to change all access to your Account Steam + EMail. Full access.
After payment you will receive access to your account and access to email, on which the account was registered.
No one has installed the game on the account before. Brand new account.
Official Discord:
https://discord.gg/kDVG6qh
A missing team. An exotic world. A host of dangers.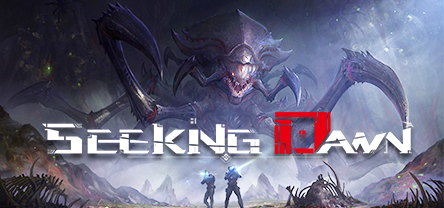 Welcome to Seeking Dawn, a science fiction VR survival adventure that takes you far beyond the solar system. Step into the shoes of a soldier discovering a hostile planet, where predators roam freely and enemies are trigger-happy. As you follow the trail of an allied recon squad, your task is to find out what happened to them and what they came here for.

Combining sharp gunplay with dedicated survival elements, Seeking Dawn's campaign will throw you into unforgettable environments and put you against unforgiving adversaries. Do you have what it takes to survive?
Features
- Venture out alone or work with a team in a robust online multiplayer mode to increase your chances of survival.
- Undertake a challenging full-length campaign that will take you through wild and mystical environments.
- Craft an arsenal of weapons and equipment, each with its own unique feel and purpose.
- Construct and fortify your base to protect yourself against ruthless invaders.
- Collect and listen to audio logs to unravel the story of your missing allies.
- Face a variety of enemy types, from blindly aggressive Ferals to tactically-minded troopers, as well as terrifying bosses.
Backstory
In the 23rd century, mankind has spread to the corners of the galaxy. Having been pushed too far, one human faction has begun its fight for independence, sparking a civil war between the newly formed FCR and the domineering ACC. However, not all battles are fought on the front lines: as FCR operative James Weston, you've been deployed far from civilized space, sent to investigate the disappearance of an allied team on an unforgiving alien world.
Dropped into the middle of the wilderness, relying on your wits may not be enough: you're going to want an arsenal, and the planet has everything you need to build one. An abundance of exotic ores and plants are ready to be turned into cutting edge workstations, mid-battle snacks, sturdy base defenses, and (of course) a dazzling array of high-tech weaponry. Between the savage creatures and merciless soldiers that roam the land, you'll need every bullet you can craft in order to come out on top.
With these tools at your disposal, you'll have to pick up the trail of your compatriots, forging your way through a lush forest, descending into the bowels of the earth, trudging through a frigid land of ice, and beyond. Just be mindful of your body's needs - out here, thirst and starvation are as dangerous as claws and guns, and death isn't picky about how it gets you.
For those undeterred, the world's secrets await discovery. Weston has a mission to accomplish: do you have what it takes to see it through?
System requirements
Minimum:
OS: Windows® 7 64bit, Windows® 8.1 64bit, Windows® 10 64bit

Processor: Intel® Core™ i5-7500 (3.4GHz and above) / AMD FX™-8320 (3.5GHz and above)

Memory: 8 GB RAM

Graphics: AMD Radeon™ R9 290X / NVIDIA® GeForce® GTX 970

DirectX: Version 11

Network: Broadband Internet connection

Storage: 25 GB available space

Additional Notes: OS Version depends on the headset model