---
---
---
Rustler (New Steam Account Global)
You get your own completely new account with the game Rustler. It is possible to change all access to your Account Steam + EMail. Full access.
After payment you will receive access to your account and access to email, on which the account was registered.
No one has installed the game on the account before. Brand new account.
You will have the opportunity to play the purchased game on your personal Steam account through the Family module.
ABOUT THIS GAME
Grand Theft… Horse
Rustler is an open-world, top-down action game paying tribute to the good old GTA style and gameplay, fusing it with a historically inaccurate medieval setting. Play as The Guy, whose parents apparently were too lazy to give him a proper name. Experience feudal injustice, inquisition, witch-hunting, and join The Grand Tournament. Meet valiant, yet incredibly stupid knights. Complete a wide variety of twisted missions and quests, or don't give a damn about the plot and bring mayhem in the villages and cities. Choose to go on foot, or by a stolen horse. Fight with a sword or pick a fancy automatic crossbow. All that, spiced up with an inappropriate Monty Python inspired sense of humor.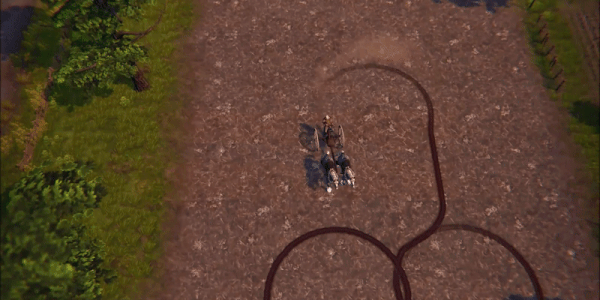 Be a bold, bald thug in a medieval sandbox
Rustler's world is filled with humor, anachronisms, and pop culture references. Ever been towed for parking in a "NO HORSE ZONE"? Wanna do some cage fights in Medieval Martial Arts Arena? Or maybe pimp-a-horse a little? How about joining the Round-Earthers sect?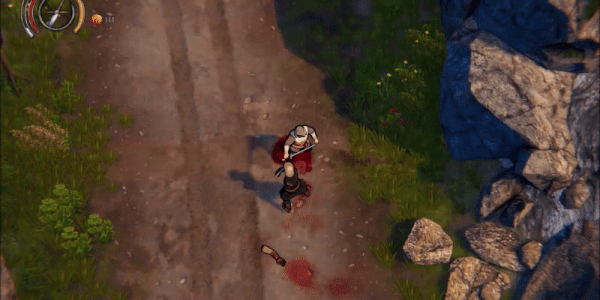 Wreak havoc in top-down, old-school combat
Use swords, spears, turds, and crossbows. Want to get more efficient? Try holy hand grenades or… horses. Nothing's more deadly than hooves galloping in your direction. Or drifting a cart.


Screw everyone over to win half the kingdom
As a poor peasant, you really need to get creative in order to win the Grand Tournament™. Form weird alliances, double-cross your foes, and dig up dinosaur skeletons in a light, easy-to-understand, and hard-to-empathize-with story.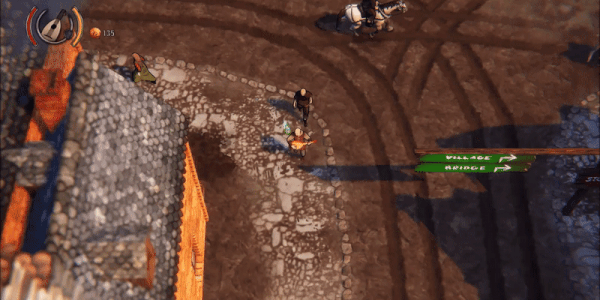 Hire bards to aid you musically in battle
A bard can be your sweaty personal radio. Not only will he not leave your side, even in the midst of the bloodiest of conflicts, he will also change the song's dynamic depending on the action on-screen. Moreover, you can express a desire to change the tune by punching him in the face.


A lot of horsin' around
Shoot cows into the sky, dress up as a guard or even Death himself, burn entire piles of weed, draw fancy shapes with a plowing cart, survive a full-on guard onslaught after killing half the city… And that's only a few of the many crazy things you can do in Rustler.
MATURE CONTENT DESCRIPTION
The developers describe the content like this:
there might be a lot of blood and swearing
System requirements
MINIMUM:

Requires a 64-bit processor and operating system
OS: Windows 7
Processor: Core i5-3570K
Memory: 8 GB RAM
Graphics: GTX 780
DirectX: Version 11
Storage: 5 GB available space
Steam Account
ACTIVATION
1. After purchase, expect a message from the seller:
a) full access to the email to which the account was registered
b) full access to the new account
2.Go to: http://store.steampowered.com/ and download STEAM client
3.Click "Install Steam" (from the upper right corner)
4.Install and start the application, login with your Account name and Password that the Site-Games.Com sent.
5. The game will be in the Library section. Click Install and follow the Steam instructions.