---
---
PROJECTIONS (New Steam Account Global)
You get your own completely new account with the game PROJECTIONS. It is possible to change all access to your Account Steam + EMail. Full access.
After payment you will receive access to your account and access to email, on which the account was registered.
No one has installed the game on the account before. Brand new account.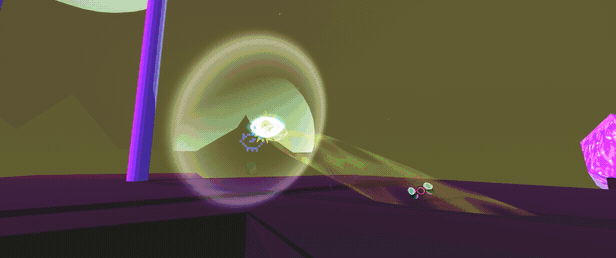 [PROJECT YOURSELF]
Take control of Vision and five other CONCEPTS to unveil Aranactha and understand the meaning of change. PROJECTIONS is an action arcade experience unlike any other, and to do your best, you'll have to learn to speak its language:
Approach your limits by mastering control of Projection Combat and Perfect Dodges

Achieve high scores as you enter FOCUS Mode and push the boundaries of your mind

Realize the events that lead to the creation of this unstable universe
[NO LIMITS]
Dimensions in PROJECTIONS are procedurally generated and endless in number, created by Aranactha as you seek their location in an attempt to reveal the nature of this new and chaotic universe. Defeat waves of enemies to perfect your skills and get closer to Aranactha - their awareness of your presence scales the game's difficulty, so the better you do, the harder it gets, and the higher your score.
[A WOLFGUN ONLY ZONE]
PROJECTIONS has been developed by, and features original art, animations and sounds entirely by Wolfgun, along with a giant OST of over 30 original tracks. Explore ten years of Wolfgun's musical journey through inspired visuals, aesthetics, characters and bosses as you realize the truth: I AM EVERYTHING, AND EVERYTHING IS ME.
System requirements
Minimum:
OS: Windows 7 / 8 / 10

Processor: FX-6350 / Core i5-4670

Memory: 6 GB RAM

Graphics: R9 280X / GTX 950

DirectX: Version 11

Storage: 4 GB available space
Steam Account
ACTIVATION
1. After purchase, expect a message from the seller:
a) full access to the email to which the account was registered
b) full access to the new account
2.Go to: http://store.steampowered.com/ and download STEAM client
3.Click "Install Steam" (from the upper right corner)
4.Install and start the application, login with your Account name and Password that the Site-Games.Com sent.
5. The game will be in the Library section. Click Install and follow the Steam instructions.