---
---
Nexomon: Extinction (New Steam Account Global)
You get your own completely new account with the game Nexomon: Extinction. It is possible to change all access to your Account Steam + EMail. Full access.
After payment you will receive access to your account and access to email, on which the account was registered.
No one has installed the game on the account before. Brand new account.
Nexomon: Extinction is a return to classic monster catching games, complete with a brand new story, eccentric characters and over 300 unique Nexomon to trap and tame. The world is on the brink of extinction as mighty Tyrant Nexomon fight for dominion over humans and monsters. Join the Tamer's guild and begin an epic journey to restore balance before all hope is lost…
Begin Your Journey
Leave the orphanage you grew up in, choose your first Nexomon and start your life as a Tamer.
Explore a world teeming with Nexomon
Trap and tame 381 Nexomon from nine elemental types, with powerful evolutions.
Join the Fight
Tyrant Nexomon roam free and the Tamer's Guild is stretched to the limit, can you change the tide of the battle?
Battle Trainers and Tyrants
Step up and take on would-be challengers and dangerous foes in beautifully animated turn-based battles.
Discover Diverse Regions
From arid deserts to freezing tundra, navigate challenging environments and manage their effects on your Nexomon.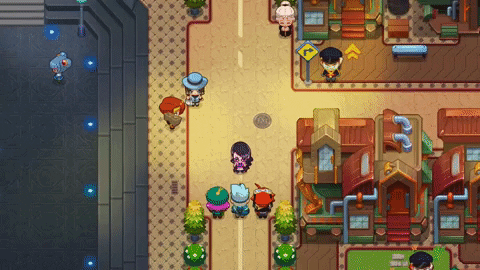 Immerse yourself in the world of Nexomon
Uncover secrets, stumble upon side-quests and encounter a raft of eccentric characters.
Train hard to become the greatest
Dynamic difficulty will see the world around you get more challenging as you progress, as even defeated trainers come back stronger than before and ready to battle again!
System requirements
Minimum:
OS: Windows XP

Graphics: Open GL 3.2+ Compliant

Additional Notes: 1080p, 16:9 recommended
Steam Account
ACTIVATION
1. After purchase, expect a message from the seller:
a) full access to the email to which the account was registered
b) full access to the new account
2.Go to: http://store.steampowered.com/ and download STEAM client
3.Click "Install Steam" (from the upper right corner)
4.Install and start the application, login with your Account name and Password that the Site-Games.Com sent.
5. The game will be in the Library section. Click Install and follow the Steam instructions.