---
---
M.E.A.T. RPG (New Steam Account Global)
You get your own completely new account with the game M.E.A.T. RPG. It is possible to change all access to your Account Steam + EMail. Full access.
After payment you will receive access to your account and access to email, on which the account was registered.
No one has installed the game on the account before. Brand new account.
M.E.A.T. is a pixel-art RPG game, maintained in a sci-fi horror climate and styled after the classics of the genre from the 1990s. Learn the story of Sir Culligan, a Civil War veteran, who decides to confront the ominous substance slowly digesting his town and save the area and its inhabitants.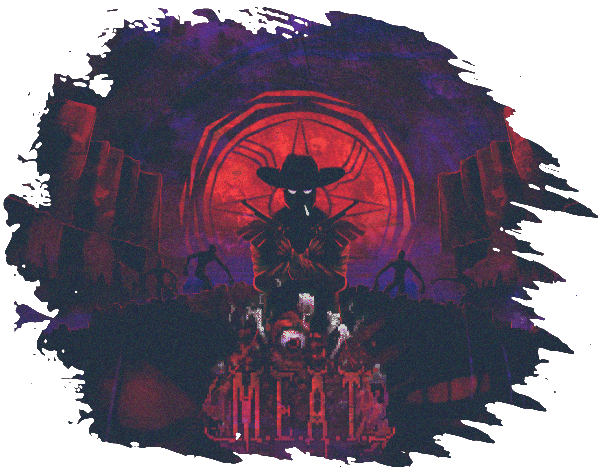 Immerse yourself in the
climatic Canada
of the late nineteenth century, fully controlled by the gold rush. Meet Sir Culligan, who after his return from the Civil War settled in the town of Washagami, where he ran his mine and led the life of a local magnate. However, his calm was disturbed by the events of the unlucky day, when the town was cut off from the world due to heavy frosts and heavy snowfall. Soon,
all citizens began to suffer from hunger and the mysterious substance that appeared in the area - Telestarion.
Contact with it changes the nature of not only people but also objects. Sir Culligan must solve the mystery of an unknown matter and save his town.
The M.E.A.T. action takes place in
an open world
and it will depend on you where the hero will go. However, remember to plan your actions wisely -
day and night system
will affect not only the
availability of tasks but also the level of your opponents.
Thanks to the
extensive dialogue options
you will also decide how the action will go. You'll need
at least 10 hours
to learn the whole story, but the fun doesn't end there! In addition to the main storyline, there are a lot of additional tasks waiting for you, as well as
free-roaming and New Game+ modes,
which will allow you to get to know the world of Washagami better and visit every corner of these puzzling areas.
As befits a classic RPG,
the character development system is based on statistics.
Performing missions, killing opponents, or training on nearby monsters will allow you to gain experience and develop your character. An
extensive network of unique skills,
a wide selection of weapons at your disposal, a variety of items, and different opponents will make it possible for everyone to approach the fight in an individual way. M.E.A.T. is the first step in our journey - the next step will be to
expand the game with cooperation mode and the ultimate goal - to create an MMORPG in the same universe.Key elements of the game:
open world,

The cult climate of the classics from the 1990s,

Charming Canada in the era of the famous gold rush,

Extensive dialogue options,

An engaging combat system with an extensive skills network,

unique weapons, items and monsters,

free roaming and New Game+ mode
Maximum supported resolution: full HD
System requirements
Minimum:
OS: Windows 10

Processor: Intel Core

Memory: 2 GB RAM

Graphics: Intel HD Graphics 4000

Storage: 2 GB available space

Additional Notes: Mouse, keyboard