---
---
Legends of Ellaria (New Steam Account Global)
You get your own completely new account with the game Legends of Ellaria. It is possible to change all access to your Account Steam + EMail. Full access.
After payment you will receive access to your account and access to email, on which the account was registered.
No one has installed the game on the account before. Brand new account.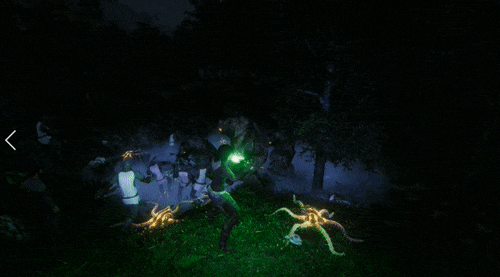 Join our Discord channel
Legends of Ellaria is a unique blend of first-person adventure, real-time strategy and roleplaying sandbox game
where you can build your own kingdom, fight epic battles and explore an immersive fantasy world. You play as a lord who flees from a dying world with his subjects, founding a new kingdom in the world of Ellaria -- a crossroad between dimensions where other factions and races have settled, just like you, and fight for control over the priced magical resource of the Riftstones. Explore a vast world in first-person adventures, build your cities and kingdom in real-time strategy mechanics, command your armies and lead them from the front lines, or send your heroes and generals to lead your forces for you!
Beta Testing
A NEW HOPE FOR A DYING WORLD
A long time ago your homeworld, Mara, was a thriving world, where proud lords ruled over vast and rich kingdoms. Their awe-inspiring powers were built upon the Riftstone, a material with strange magical properties capable of bending reality. But these lords constantly fought to control the sources of Riftstone, and their centuries-long worldwide conflict eventually spiraled out of control. The forces unleashed transformed Mara into a devastated wasteland on the verge of destruction – so close to its end that you, the leader of one of the few surviving nations, led your people through a portal to the world of Ellaria, leaving behind your former land forever.
This Ellaria is a dimensional crossroad of a sort: a junction between worlds where the ancients, a forgotten civilization, build portals to a myriad of other places. Now it's time for you to lead your people back to glory; for that you'll have to carve a place for your kind in the young world of Ellaria, and make your new kingdom powerful enough to stand against its enemies. That won't be an easy task, as some other species and factions also established themselves in Ellaria after fleeing their own homelands.
RULE AS A KING. FIGHT AS A HERO
In Legends of Ellaria, you can play however you want at any time. You can focus on governing your lands, constructing cities building by building, upgrading your armies and skills, researching for new technologies and managing your kingdom's economy. In battle, you can lead your troops in real-time strategy fights, or join them in the fray fighting at the front, fight beside your soldiers.
You can also join your heroes and companions in action-RPG adventures throughout the procedurally generated world of Ellaria – every region you explore and every dungeon you storm will feel unique and different from the rest. Don your best armor and wield your sword, control the powerful forces of Ellarian magic or create a jack-of-all-trades adventurer – you decide how to level your character up and what kind of king and hero you want to be.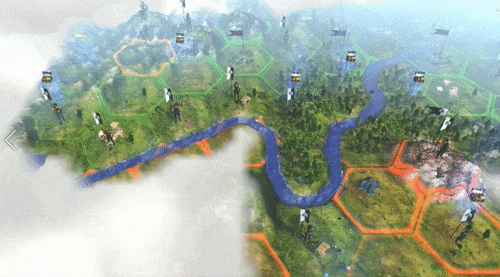 KEY FEATURES
Swap between world management, real-time strategy and first-person modes at any time

Recruit, lead and command your armies both in the battlefield or using RTS mechanics

Control your character in first or third person, including his / her skills and abilities

Explore the procedurally generated world of Ellaria. Every region, every city and every dungeon will feel different from any place you have visited in the past.

Command your soldiers and heroes

Construct cities building by building, in multiple regions

Rule your kingdom's economy (and interact with others), while you upgrade your cities, armies and your skill

Command and heroes and agents to lead your army and expand your kingdom
System requirements
Minimum:
OS: Windows 7/8/10 (64-bit OS required)

Processor: Intel Core i5-2300 2.8 GHz or equivalent

Memory: 12 GB RAM

Graphics: NVIDIA GTX 750 Ti 2GB or equivalent

DirectX: Version 11

Storage: 20 GB available space