---
---
Gloomhaven (New Steam Account Global)
You get your own completely new account with the game Gloomhaven. It is possible to change all access to your Account Steam + EMail. Full access.
After payment you will receive access to your account and access to email, on which the account was registered.
No one has installed the game on the account before. Brand new account.
Early Access Roadmap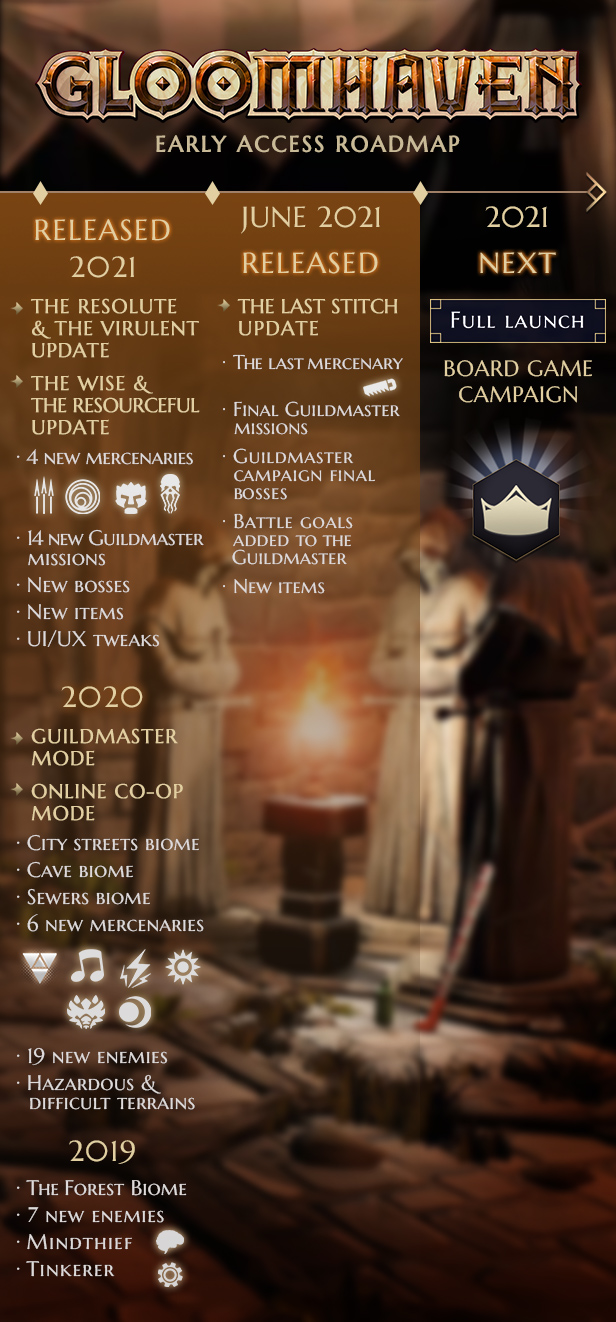 About the Game


Whether you are drawn to the lands of Gloomhaven by the call of adventure or by an avid desire for gold glimmering in the dark, your fate will surely be the same.
Gloomhaven, the digital adaptation of the acclaimed board game, mixes Tactical-RPG and dungeon-crawling. Its challenges, legendary for their unforgiving nature, reward only the most daring players with the sharpest minds. With your guild of fearless mercenaries, you will carve your way through terrifying dungeons, dreadful forests and dark caves filled with increasingly horrific monsters to reap the rewards…or die trying.
Face the dangers of the world of Gloomhaven side by side with your friends in the online co-op mode.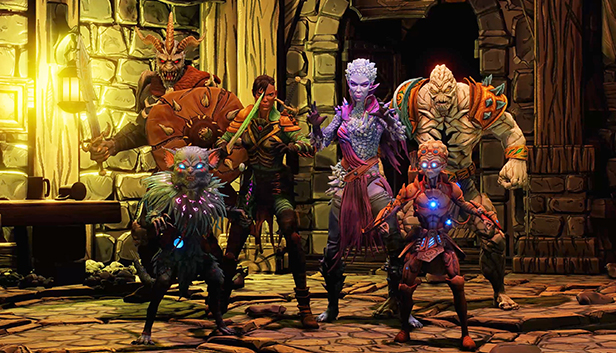 In the digital adaptation of Isaac Childres' ultimate strategic board game (6 Golden Geek awards, "Board Game of the Year" in 2017), developed by Flaming Fowl Studios, you play as a Guildmaster taking control of a squad of 2-4 mercenaries each with a huge selection of unique abilities.
The region is in strife, the wilderness has become overrun with Bandits, Demons, Undead or worse and people are afraid to leave the safety of their towns. Trade has come to a halt, and the world needs re-connecting.
As a Guildmaster, you see an opportunity to make a lot of money by reopening trade routes across the lands while everyone else is too afraid to do it.
Bring your fellow mercenaries along for shared challenges with the online multiplayer cooperative mode, up to four players.
Acclaimed by both board game players and critics (highest rated game of all time on
http://BoardGameGeek.com
), this turn-based tactical RPG set in a unique medieval dark fantasy universe, rewards strategic planning and problem solving. Prepare yourself fully for every journey by picking your party members and their abilities wisely, because in the turmoil of battle, your team synergy and tactics are all that will give you the upper hand. The world of Gloomhaven is unforgiving, so if you enter a dungeon ill-prepared, don't expect to leave.
If you survive your perilous journey, you'll gain the opportunity to purchase new gear & enhancements and unlock new abilities & new perks. Those party improvements will help you to overcome malicious bandits, hordes of wild beasts, horrifying demons, or whatever else may find itself blocking your path. Nevertheless, there's more than just one way to crush your foes and no decision should ever be made lightly, so advance with caution!
System requirements
Minimum:
Requires a 64-bit processor and operating system

OS: Win 8 64bits

Processor: Intel Core 2 Duo E4700 2.6 GHz

Memory: 4 GB RAM

Graphics: a dedicated graphics equivalent or higher as a NVIDIA GeForce GTX 460 1GB

DirectX: Version 11

Storage: 7 GB available space