---
---
Crunch Element (New Steam Account Global)
You get your own completely new account with the game Crunch Element. It is possible to change all access to your Account Steam + EMail. Full access.
After payment you will receive access to your account and access to email, on which the account was registered.
No one has installed the game on the account before. Brand new account.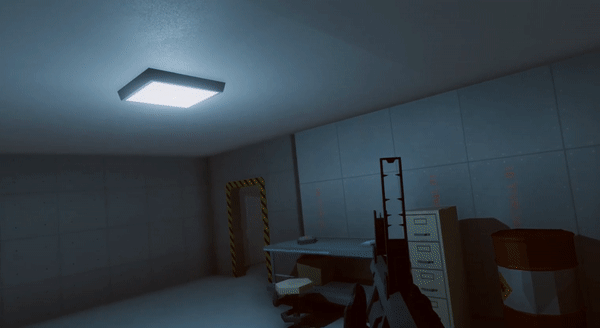 Breaching
Breaching is a cornerstone mechanic to Crunch Element. Place wall charges, throw grenades, and use peculiar weapons to blow holes in walls, ceilings, and floors to crack open entry points to compounds! Plan your entrance carefully! You never know what waits on the other side...
Cooperative tactical shooter
Players can join up with allies at the Hideout and select a contract to begin. Once players arrive at the compound, they plan their attack, scout out the facility, and begin their raid. Players can play missions offline as a lone wolf and progress at their own pace.
Bullet Destruction
Bullets shred through interior walls made of materials like wood and drywall! Use heavy explosives to blast through heavier materials like concrete.
Procedurally Generated Compounds
Procedurally generated compounds create fresh scenarios allowing operators to continually put their skills to the test.
Development Roadmap
Crunch Element is made by a single developer as an early access game, meaning there is a constant flow of updates with a high reliance on player feedback. Below are some of the core priorities to look forward to as the game transitions through early access.
Short-Term
- Bug fixes
- Performance optimizations
- Quality of life updates
July Update (Coming Soon!)
- Weapon modifications
- Interaction system rework with high fidelity physics
Long-Term
- New maps
- New items and attachments
- New objective types
- Enhanced enemy AI tactical behavior such as flanking and defending rooms with fortifications
- And more!
System requirements
Minimum:
OS: Windows 7 SP1, Windows 8.1, or Windows 10

Processor: Intel® i5-4590 / AMD FX 8350 equivalent or greater

Memory: 8 GB RAM

Graphics: NVIDIA GeForce GTX 1060, AMD Radeon RX 480 equivalent or better

Storage: 1 GB available space