---
---
Cruelty Squad (New Steam Account Global)
You get your own completely new account with the game Cruelty Squad. It is possible to change all access to your Account Steam + EMail. Full access.
After payment you will receive access to your account and access to email, on which the account was registered.
No one has installed the game on the account before. Brand new account.

WARNING: This game is not recommended for people with photosensitive epilepsy.





Cruelty Squad is a tactical first person shooter set in the hardcore gig economy of corporate liquidations. You're an emotionally dead combat-substance fueled grunt of Cruelty Squad, a depraved subsidiary company tasked with performing wetworks for its host conglomerate. Will you make the Corporate Arch Demoness proud or succumb to bitter tears of failure?


Highly kinematic tactical gameplay using varied weapons such as the flechette shotgun, silenced 10mm pistol, radiation emitter, dart gun, corrosive gas launcher and more.
No handholding!
All of the missions have multiple viable approaches and routes. Plan out your equipment loadout to gain a tactical advantage. Choose between non-lethal and lethal options. Throw toilet bowls at enemies.
Fight and sneak through offices, suburbs, police stations and secret compounds. Find and unlock hidden equipment and levels.
Open objective based gameplay, in each mission your goal is to kill or destroy your targets before heading for the exit.
Revisit earlier missions and try to beat your best time. Can you S-rank all of the missions?
Enemies including private security, cops, psycho freaks, flower hybrids, swamp cultists and mutant dogs.
Talk to NPCs and figure out the mysteries of the world.
Advanced death mechanics.
Stock and organ market simulation.
Punishment mode.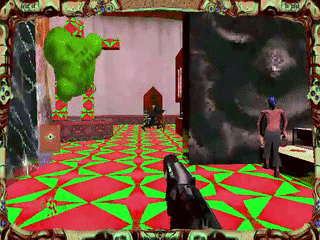 Note: The game is in development and features detailed here are subject to change
System requirements
Minimum:
OS: Windows 7
Processor: Intel Core i7-7700HQ 2.8GHz
Memory: 2 GB RAM
Graphics: Nvidia Geforce GTX 1050
Storage: 1000 MB available space