---
---
Cooking Simulator VR (New Steam Account Global)
You get your own completely new account with the game Cooking Simulator VR. It is possible to change all access to your Account Steam + EMail. Full access.
After payment you will receive access to your account and access to email, on which the account was registered.
No one has installed the game on the account before. Brand new account.
More games
https://store.steampowered.com/app/1575660/Cooking_Simulator__Shelter/
https://store.steampowered.com/app/641320/Cooking_Simulator/
https://store.steampowered.com/app/1227350/Cooking_Simulator__Cakes_and_Cookies/
About the Game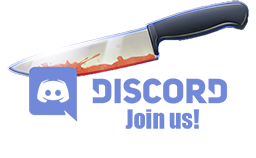 Become the ultimate chef in VR!
Dive into virtual reality and take control of a highly polished, realistic kitchen equipped with all kinds of utensils and stands. Unlock and master over 80 recipes or use dozens of lifelike ingredients to cook everything you like. A simulator spiced up with a dash of real-life physics!
Key Features:
Hand poses generated in real time for every product and it's pieces

Different resistance in products while cutting implemented through haptic feedback in controllers

Career and Sandbox modes

Slow-motion mode available in sandbox. Cut the veggies in the air!

Realistic physics

Advanced cooking mechanics

80+ recipes

140+ lifelike ingredients

Perks and skills to unlock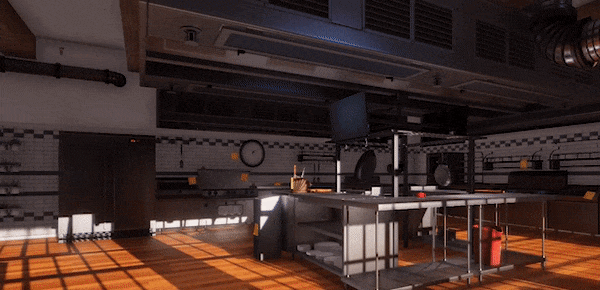 Your kitchen's got all the gear a chef might need.
Griddles, cookers, gas stands, ovens and tons of utensils like pots, pans, plates, knives, spatulas and blenders! We made sure that you can freely interact with all this stuff using your VR hands. On top of that there are over 140 ingredients available in the pantry: meat and fish, fruit and veggies, dairy products and various liquids. There's also a full set of spices and herbs for adding that extra flavour!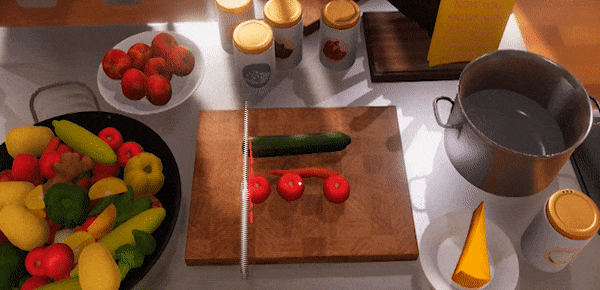 Lifelike cooking experience!
All the ingredients respond to your actions by changing temperature, appearance and taste. Every time you're slicing potatoes, flipping steaks or boiling a soup, there is some real-life physics applied to it. Each product has a different resistance to the knife and you can feel it through haptic feedback of your VR controllers.
Once you learn the cooking mechanics and start serving dishes, you'll see yourself becoming a better chef with every new plate on the checkout.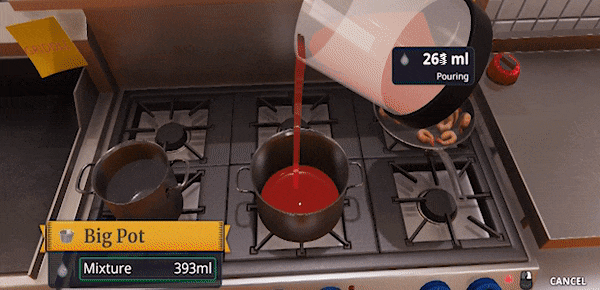 Career mode is a culinary journey zero-to-hero style and your task is to gain fame for you and your restaurant.
You'll start from the basics and progressively unlock new more complex dishes and start serving more customers as your fame and experience grow. Once you master the recipes and workflow, you'll be able to unlock various perks and skills.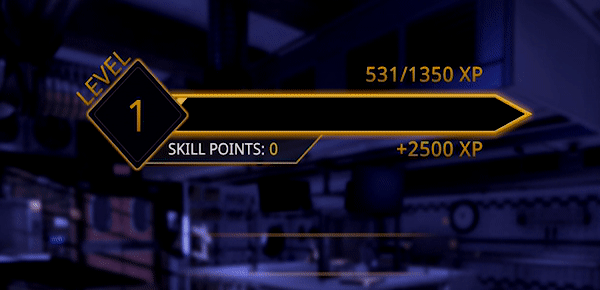 However, if you're not interested in playing by the rules, you're going to love the Sandbox mode
. Access all the recipes and ingredients and prepare whatever you like without any pressure. You don't even have to cook anything! Game physics gives you unlimited opportunities. Use a slow-motion button to cut veggies in the air, set up cutting boards like dominoes, set the whole kitchen on fire, blow up the oven and save the day using a fire extinguisher!

System requirements
Minimum:
OS: 32/64-bit Windows 7 / 8.1 / 10

Processor: Intel Core i5-7600 / AMD equivalent or greater

Memory: 8 GB RAM

Graphics: NVIDIA GeForce GTX 970 / AMD equivalent or greater

DirectX: Version 11

Storage: 8 GB available space

Additional Notes: VR headset is required