---
---
Carrier Command 2 (New Steam Account Global)
You get your own completely new account with the game Carrier Command 2. It is possible to change all access to your Account Steam + EMail. Full access.
After payment you will receive access to your account and access to email, on which the account was registered.
No one has installed the game on the account before. Brand new account.
More Games by MicroProse!
https://store.steampowered.com/app/1434950
https://store.steampowered.com/app/1109680
Join our Discord
About the Game
Carrier Command 2 is Strategy, Planning and Teamwork on a scale that is both engaging and manageable. True to MicroProse's heritage, Carrier Command 2 is all about meaningful decisions.
Command and Control
Take command of a carrier and operate its systems to launch your offensive and conquer the Archipelago. Get in the shoes of an admiral and lead from the front.

Strategize
Gather intel from your vehicles' radars, pick your tools of the trade, and launch your attacks where the enemy presence is thinner. The approach you take to a situation will play a big part in the outcome.

Plan
Once you have taken an island you will need to exploit and defend the resources it provides. Ensuring these supply lines remain open will be key to your survival. Think ahead.
Teamwork
Make the most of different unit types synergies and create combined arms assaults to efficiently win battles. On top of that, get into each and every vehicle and take part in the action!
An illustrious heritage
Carrier Command is an '80s strategy classic well known for its unique blend of strategy and vehicle simulation. The legend is back!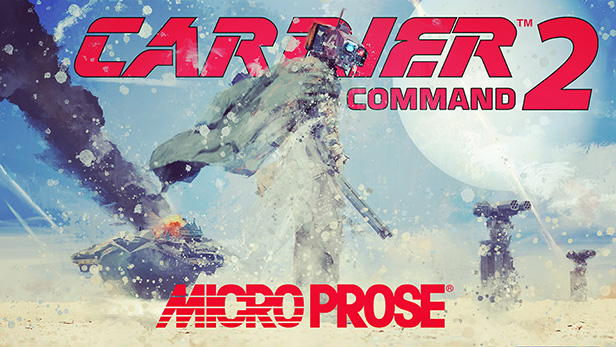 System requirements
Minimum:
OS: Windows 7 / 8 / 10

Processor: Intel Core i5-4440 / AMD Ryzen 3 1200

Memory: 4 GB RAM

Graphics: Intel HD 6000 / GeForce 550 / AMD R7 250 (AMD Radeon HD 7750)

Storage: 1 GB available space