---
---
Blast Brigade vs. the Evil Legion of Dr. Cread (New Steam Account Global)
You get your own completely new account with the game Blast Brigade vs. the Evil Legion of Dr. Cread. It is possible to change all access to your Account Steam + EMail. Full access.
After payment you will receive access to your account and access to email, on which the account was registered.
No one has installed the game on the account before. Brand new account.
JOIN OUR DISCORD

PREVIEWS
"Hollow Knight with guns." — Уютный подвальчик

"The humor, colorful aesthetic, and good game mechanics make this a title that's worth keeping an eye on." — http://Hardcoregamer.com

"Thanks to its colorful art direction and a will to pay tribute to 80's action flicks, this game may have the qualities needed to satisfy people in search of a nice metroidvania." — http://Actugamer.net

"Blast Brigade is a humorous and "blaster-heavy" 2D action-adventure that will find many friends." — http://Gamodrome.de

"A very colorful Contra." — Trisha Hershberger
About the Game
Blast Brigade vs. The Evil Legion of Dr. Cread is an eye-popping 2D action-adventure inspired by the popcorn-chomping thrills of '80s action flicks. Assemble a crack team of heroes and use your platforming skills and puzzle-solving wits to traverse unique biomes, meticulously designed to encourage metroidvania-style exploration. Arm yourself with upgradeable weapons and perks, and embark on a daring mission to save the world from a mad scientist!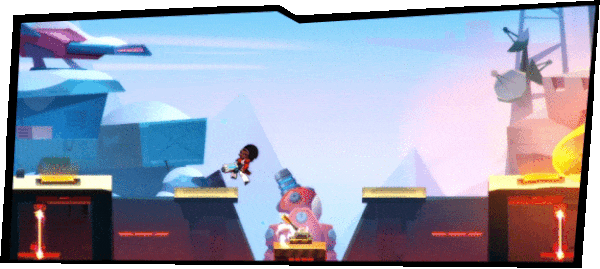 Get the Team Together: Switch between four heroes on the fly! Blast off with all-American hero Jeff, channel the deadly rage of Soviet agent Shura, decommission enemies as the cyborg Scotsman Galahad, and help the chakram-wielding Vortex reclaim her island from Cread's legions.




Explore a Metroidvania-inspired World: The many biomes of Dr. Cread's island may look as pretty as a postcard, but this ain't no holiday in the sun! Explore, backtrack, and trailblaze non-linear routes through gorgeous, interconnected levels towards your mission objective.




Crush Monstrous Bosses: Test your mettle in epic boss fights against hybrid monstrosities, giant robots, cyborg ninjas, and other evil minions – all baying for your blood. Make full use of your skills, weapons, and expertise if you want to survive!




Unleash Amazing Abilities: Overcome puzzles and enemies with Jeff's explosive grenade launcher, reach new areas with Shura's grappling hook, and warp around with Vortex's chakram teleporter. Use your wits as well as your fists to survive!




Save the World: Unravel the evil plans of Dr. Cread in an action-packed story campaign. Assemble the Blast Brigade, combine their skills, and storm the island to bring this heinous villain to justice – once and for all!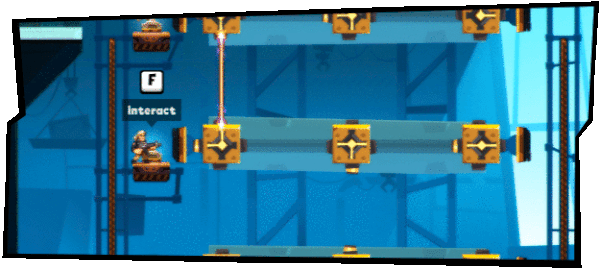 Blast Brigade vs. The Evil Legion of Dr. Cread is now available to play in Early Access! You can enjoy the following content right away:




Kickstart your mission with approximately 15 hours of gameplay




Recruit 3 playable heroes to the Blast Brigade: Jeff, Shura, and Galahad




Explore 6 unique biomes, from frosty mountains to golden beaches, frightening laboratories, and dense jungles



Neutralize up to 30 unique enemy types




Battle 7 different bosses, including a killer cyborg, a deadly ninja, and monstrous mutants

There's more to come in the future! Add Blast Brigade vs. The Evil Legion of Dr. Cread to your wishlist to receive notifications about new content.
System requirements
Minimum:
Requires a 64-bit processor and operating system
OS: Windows 10
Processor: Intel/AMD Quad Core
Memory: 4 GB RAM
Graphics: GPU with 2GB VRAM available
DirectX: Version 11
Storage: 3 GB available space