---
---
Bakery Simulator (New Steam Account Global)
You get your own completely new account with the game Bakery Simulator. It is possible to change all access to your Account Steam + EMail. Full access.
After payment you will receive access to your account and access to email, on which the account was registered.
No one has installed the game on the account before. Brand new account.
Cross Promo
https://store.steampowered.com/app/1928090/Cook_Serve_Forever/
https://store.steampowered.com/app/1057600/Booze_Master
https://store.steampowered.com/app/1781160/Electrician_Simulator__First_Shock/
Check other games
https://store.steampowered.com/app/944250/Castle_Flipper/
https://store.steampowered.com/app/1083070/Sapper__Defuse_The_Bomb_Simulator/
https://store.steampowered.com/app/881040/Bug_Academy/
About the Game
https://store.steampowered.com/app/864700/Dinosaur_Fossil_Hunter/



In Bakery Simulator every recipe is inspired by the real ones!
Check the cookbook, use a database of original recipes, and learn to bake several dozen types of bread, buns, and more. Be precise - otherwise, your goods will not be properly baked.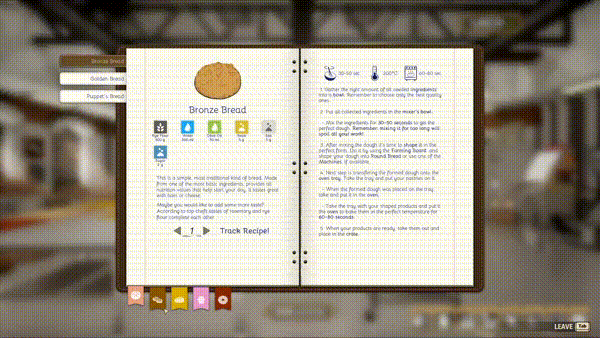 Stores need different kinds of baked goods. Bread and buns are just not enough – some expect croissants, bagels, or muffins. Browse daily lists of orders, choose them and commit to regular deliveries. Raise your reputation and trust with the stores by making the deliveries on time.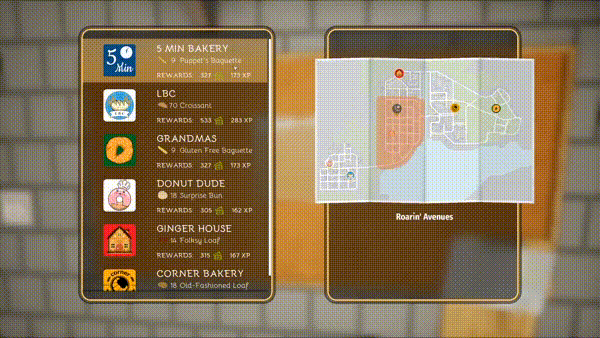 Find the best ingredients.
Manage and control the ingredient storage space. Order different kinds of flour, yeast, and additives from the warehouse. Check which ingredients are missing or which you're getting short or - otherwise, you may find yourself in a difficult position and unable to work on the orders!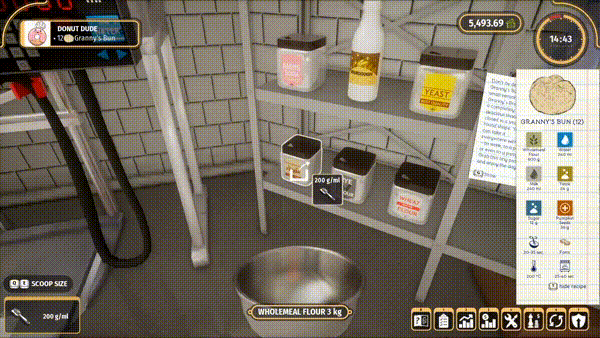 Invest your hard-earned cash in newer equipment that will let you bake even more products. Buy a larger delivery vehicle or machines for making other types of bread. Expand your bakery.


Choose your own bakery equipment from the list of dozens of available machines and devices. Follow the manuals closely… or find your own use for them. Upgrade and customize your working space to your liking. Install more and more bakery machines as you progress through the game. Buy countertops, shelves, and tools. Create the perfect conditions for baking!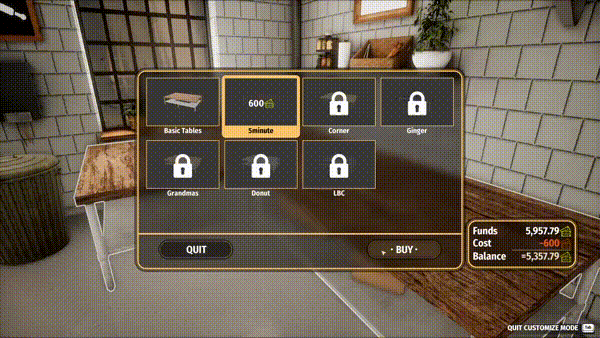 Plan your route to save as much time as possible when unloading. Hurry up and deliver warm bread to stores before opening. Remember that delays will cost you money!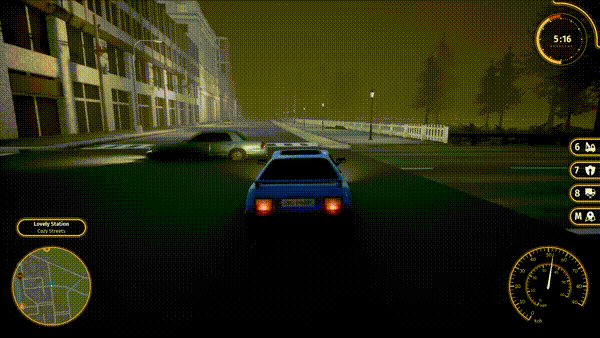 An open world with a changing customer base.
From time to time new bakeries will appear. Respond to the needs of the market and invest in new equipment to avoid going bankrupt.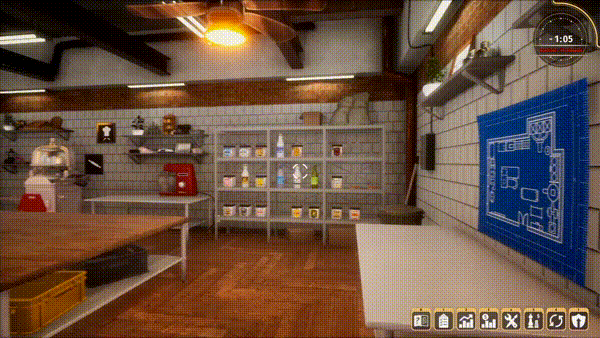 https://store.steampowered.com/app/1031120/Bakery_Simulator/
System requirements
Minimum:
Requires a 64-bit processor and operating system
OS: Windows® 7/8/10/11
Processor: Intel Core i5-4690K / AMD Phenom II X4
Memory: 8 GB RAM
Graphics: GeForce GTX 960 / AMD Radeon r9 280
DirectX: Version 11
Storage: 13 GB available space
Steam Account
ACTIVATION
1. After purchase, expect a message from the seller:
a) full access to the email to which the account was registered
b) full access to the new account
2.Go to: http://store.steampowered.com/ and download STEAM client
3.Click "Install Steam" (from the upper right corner)
4.Install and start the application, login with your Account name and Password that the Site-Games.Com sent.
5. The game will be in the Library section. Click Install and follow the Steam instructions.