---
---
All is Fair in Dust and Air (New Steam Account Global)
You get your own completely new account with the game All is Fair in Dust and Air. It is possible to change all access to your Account Steam + EMail. Full access.
After payment you will receive access to your account and access to email, on which the account was registered.
No one has installed the game on the account before. Brand new account.

"With an airship even the sky isn't the limit, just another hurdle." -William Aven
Welcome to our vision of the world of Guns of Icarus! Our visual novel is an expansive, over 800,000 word, tale that follows the coming of age story of William Aven as he tries to chart his own course in skies across all six nations in the Guns of Icarus universe.
Journey from the frozen undercities of Anglea, to the unforgiving sands of the Arashi desert. Dating sim? Ha! In Dust and Air you will fight ruthless air pirates, discover treasures of the ancient world, and uncover the seedy underbelly of the Guns of Icarus universe! Falling in love with the woman you love, is like icing on a cake!

Each story has numerous endings and choice points which determine the outcome. Some even cross over with each other!
All is Fair in Dust and Air leans more to the novel side of visual novels. We don't make you farm stat points or micromanage your relationship status. Like a good book, this visual novel is meant to be enjoyed at whatever pace you wish. This, of course includes, whatever ending you feel is best for the characters.

The first story available to players will be the introduction story which takes place in Cathedral, a major independent city and trade hub within the Guns of Icarus world: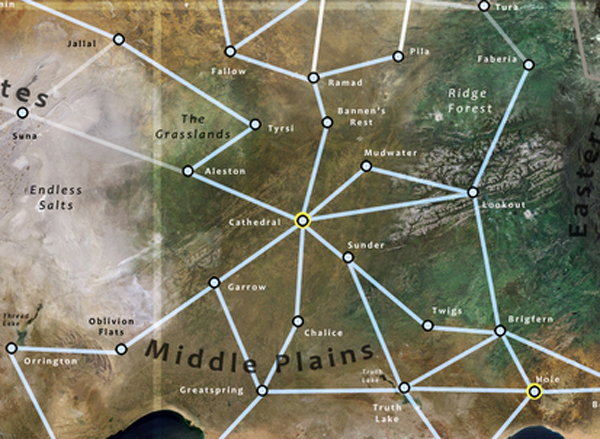 Here you'll be able to experience the first day of the Cathedral story and meet three of our six main heroines. As Early Access progresses, we will add the rest of the Cathedral story, one day at a time.
The initial story for Cathedral is currently over 50,000 words. Which is already surpassing most western visual novels on Steam. So this isn't a quick tale to rip through on a lunch break. In fact, once the final release is done for the Cathedral story arc, the Early Access will end and the heroine story arcs will be entering full development.
Each heroine story arc to be it's own DLC add on. Yes, we know, boo DLC. We're gamers too. However, with each story arc averaging close to 100,000 words or more, it's a lot of content to produce. Artists need to eat! Thus, this is the only realistic way to release Dust and Air.

Dust and Air is a labor of love. It has been created by fans of Guns of Icarus, who were given permission by Muse Games (The creators of Guns of Icarus), to make it. It grew to the point it spawned it's own indie game studio to see it released (Broken Hammer Games).
However, we must state that this is not direct canon created by Muse, nor do we have sway over Muse's canon for Guns of Icarus. Dust and Air is to be treated as a "legend," in the universe Muse has created. It is very much a love song and we are eternally grateful for getting approval to share it with the rest of the world. Hopefully, at least a little bit, promoting the game we love.
So whether you are a fan of Guns of Icarus or have never heard of it till now, we welcome you to the world that has inspired: All is Fair in Dust and Air. If you like your stay in ours, we think you'll like your stay in theirs.
System requirements
Minimum:
Requires a 64-bit processor and operating system

OS: Microsoft Windows Vista / 7 / 8 / 10

Processor: 1.5Ghz Processor or better

Memory: 1 GB RAM

Graphics: Integrated Graphics Chip (1280x720 Resolution)

Storage: 2 GB available space

Additional Notes: Requires a 64-bit processor and operating system