---
---
428: Shibuya Scramble (New Steam Account Global)
You get your own completely new account with the game 428: Shibuya Scramble. It is possible to change all access to your Account Steam + EMail. Full access.
After payment you will receive access to your account and access to email, on which the account was registered.
No one has installed the game on the account before. Brand new account.
A kidnapping on the streets of Shibuya brings together a hot-blooded detective, hard-hitting journalist, former gang leader, the head researcher of a big pharma manufacturer and a part-timer stuck in cat costume for a series of events each more unexpected and outrageous than the last. Can they—or the city itself—make it through the day?
Game Features
Real Actors and Locations
428: Shibuya Scrambleuses a mix of still photography and live action footage for a cinematic gaming experience that pulls you on a whirlwind tour of downtown Tokyo.

Tangled Fates
An innocent choice by one character can have disastrous consequences for another. Unravel the narrative threads, discover how they tie together and use the JUMP system to move between scenarios as five stories run in parallel.


Easter Egg Hunt
Sometimes the wrong decision can lead to the right outcome, or at least an amusing game over. With over 50 endings, multiple bonus modes and extra scenarios, there's more to the city than there seems.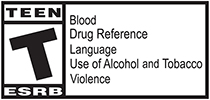 System requirements
Minimum:
OS: Windows 7

Processor: Intel(R) Core(TM) i5-3470 or better

Memory: 4 GB RAM

Graphics: OpenGL 3.2 or DirectX 9.0c compatible GPU with at least 1GB of VRAM

Storage: 6 GB available space

Sound Card: Version 9.0c
Steam Account
ACTIVATION
1. After purchase, expect a message from the seller:
a) full access to the email to which the account was registered
b) full access to the new account
2.Go to: http://store.steampowered.com/ and download STEAM client
3.Click "Install Steam" (from the upper right corner)
4.Install and start the application, login with your Account name and Password that the Site-Games.Com sent.
5. The game will be in the Library section. Click Install and follow the Steam instructions.